---
Photo editing and retouching I did while under the title of Photo Producer at The Stable.
Photo Editing
Photo Retouching
Photo Assisting
---
During my time as a Designer/Content Creator at RSE, I was in charge of creating all marketing materials for album rollouts across socials and some physical spaces.
Graphic Design
Animation
Content Creation
---
In "On Ice," I follow photographer, Kyle Lehman, while he creates his latest photo project about ice shacks and the culture that surrounds them in his hometown of Weyerhauser, WI.
Photography
Videography
Editorial Design
---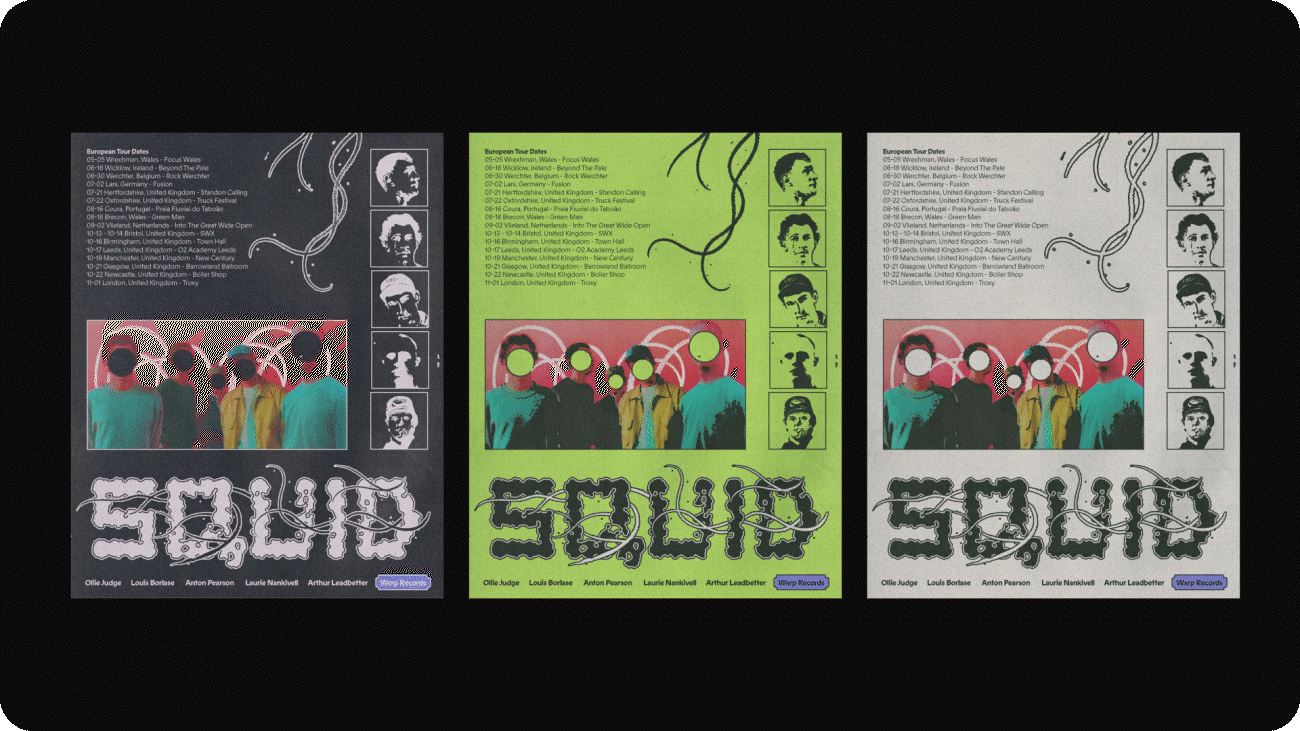 Posters I created intermittently throughout the last few years.
---
COSMIC or Coalition for Overdose Solutions in the Music Industry and Community is responsible for helping reverse overdose specifically for people involved in the music industry.
---